Jammu Branch
The state of Jammu has many reputed institutions catering to the education needs of students willing to study abroad. And to establish and fulfill their desire to study and settle abroad by acquiring the best knowledge and skills to study at top universities and colleges, they trust only the best overseas education consultant in Jammu, which is Daffodils.
As a leading IELTS coaching in Jammu, Daffodils symbolizes quality in training, commitment in deriving results, and pride in the success of its candidates. Whether at home or in a classroom, take advantage of the close supervision in Jammu by an experienced teacher at Daffodils. Improve your grades or your performance, refine your accent, work better and more efficiently with someone guiding you.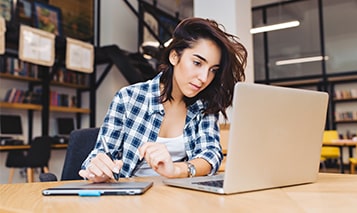 Impeccable visa counseling and filing process with best ielts coaching in Jammu

Dedicated student assistance

Result oriented training

Access to online training material

Flexible Batches and Batch Timings

Live Video Lectures and Sessions

Interactive Sessions

Test Series

Doubt Counters
Why Study in Daffodils Jammu ?
Daffodils - the best IELTS institute in Jammu is a new educational venture that caters to the needs and aspirations of the foreign bound students seeking higher education or employment opportunities in countries like Australia, Canada, UK, and New Zealand etc. Keeping quality quotient as its hallmark, Daffodils teaching methodology is highly result-oriented in its IELTS, PTE and other programmes for the benefit of students.
So without any hesitation, join the best ielts institute in Jammu - Daffodils, in order to fulfill your lifelong dream of migration as well as being fluent in English. In fact, Daffodils are providing an E-learning opportunity for those aspirants to make their time productive one. We also wish distance and time not hamper your goal attainment in these hard times like Covid-19.
How to study in Daffodils Jammu from India?
Studying in the best ielts institute in Jammu- Daffodils needs no introduction as it is dedicated to prepare students for the competitive global market. With a passion to provide top-notch education, Daffodils also aim to help aspirants develop the right attitude towards succeeding at every endeavor in life. When you have planned to study in Jammu, it's obvious that you want to study and settle with good colleges abroad and get the most reputed degree. As India's premier IELTS coaching in Jammu, Daffodils aims to guide you make your dream a reality.
Requirements
Daffodils overseas education consultants make an effort to make arrangements for students willing to pursue their dreams abroad. And, in order to fulfill the desired outcome, Daffodils require comprehensive yet precise documents to get enrolled in best IELTS coaching in Jammu.
The course is for those who are 18 years of age and above

Ensure that you take the online level check yourself so that we can match you to the correct level

Ensure that you select the correct course for your needs - Academic or General Training

To complete the enrolment using the learner's name and email ID

An enrolment is valid for one student at a time.
Courses and Colleges
Work After Study
Post study work is of main interest for Indian students who wish to pursue their career abroad. Most Indian students wish to work abroad after study and Daffodils Jammu branch helps students pursue career, job opportunities and attain study visa outside their home country after graduation.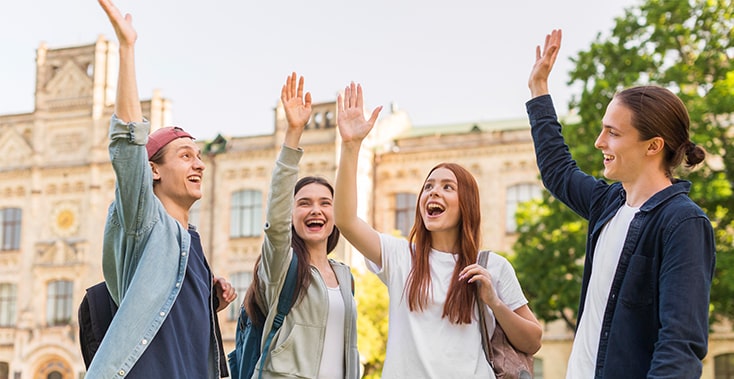 Student Life
Moving from India to study abroad is quite a challenge, especially if you're traveling for the first time. Life abroad can be quite a cultural difference at first, but it may teach you some cross cultural insights. But, you can still draw comfort from similar locations, or seek out new experiences with help of experts from Daffodils.
In 15+years, Daffodils coaching centers have emerged into one of the best IELTS institute in Jammu.

You will get a compact and study environment where you can exchange ideas and get some good information on the respective topics from your teacher.

You can save some money too if you join the coaching class.

Your competition mentality will increase more and more.

With a group discussion, you will be able to know and share some interesting facts with each other.
By the group discussion, you can enhance your confidence.

You will learn how some tricks also how to learn and make it remember at the exam period.