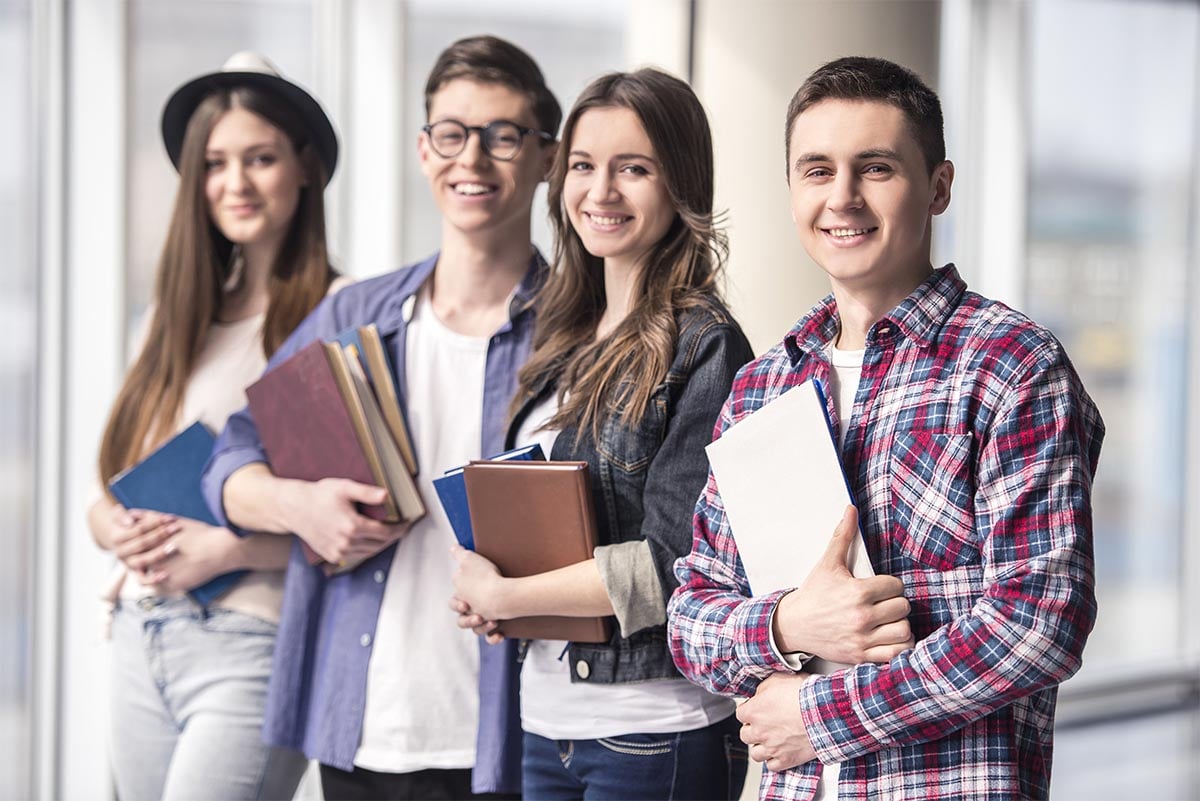 What is TOEFL?
TOEFL stands for "Test of English as a Foreign Language." If you're non-native English speaker, you will probably need to appear in the TOEFL entrance test to study in a college or university or anywhere in the United States. In fact, the TOEFL preparation is mandatory in academic settings to be sure to get you through any English-speaking environment. The good news is that the TOEFL is offered in hundreds of locations all over the USA.
Why take the TOEFL?
The TOEFL is created for those who plan to go to an English-speaking university or graduate school. As academic language is often dense and formal, even people who've studied English for many years can struggle in an English academic environment. Before a university accepts you into an academic program, the admissions board wants to know that you can handle the course load of an English-based program: they use your TOEFL score as a standardized metric for your English skills.
If you're an international student applying to schools in a country where the primary language is English, you'll most likely be required to take the TOEFL preparation as part of your application.
Accepted and preferred worldwide.

Demonstrate that you have a strong hold on the English language

TOEFL has a reputation for quality, fair, and unbiased

TOEFL Score is the Most Preferred Score

Develop your career and improve your employment prospects.
TOEFL is Convenient and Easily Accessible

Get Noticed with TOEFL Scores

Measures Skills Academically

TOEFL score is valid for two years

TOEFL scores support your visa application
Test Format
To prepare effectively for the TOEFL, you need to understand the TOEFL entrance exam pattern: how the test is structured, what kinds of questions it'll ask you, and how you can ultimately use this information to get a high score on test day.
Daffodils can help you go over the TOEFL preparation pattern, for the test as a whole and for each section. Along the way, we provide you with key tips for using the TOEFL examination test pattern to your advantage and give you a rundown of the TOEFL structure for the paper-delivered test as well. The TOEFL iBT is a four-hour, computerized test with four sections: Reading, Listening, Speaking, and Writing.
How to Prepare
If you have a clear idea of when you are taking your TOEFL examination; give yourself a minimum of six months to prepare for the test. There are a number of online resources available, which allow you to take up mock TOEFL tests. These let you get a feel of the real thing and help you analyze and find your strong and weak points. The 'listening module' of the test can be a bit tricky; listen to news broadcasts on international channels like the BBC and CNN; watch English TV serials and movies and try to grasp the finer aspects of British and American pronunciation of English words. Also Daffodils can definitely be helpful to you.
TOEFL Coaching Facts
We, at Daffodils, encourage all study abroad aspirants to improve their ability to speak in English. We prepare our students for TOEFL examination through coaching and training sessions. In fact, Daffodils provide a recognized test of English which improves chances of acquiring a student visa to the preferred English speaking country.