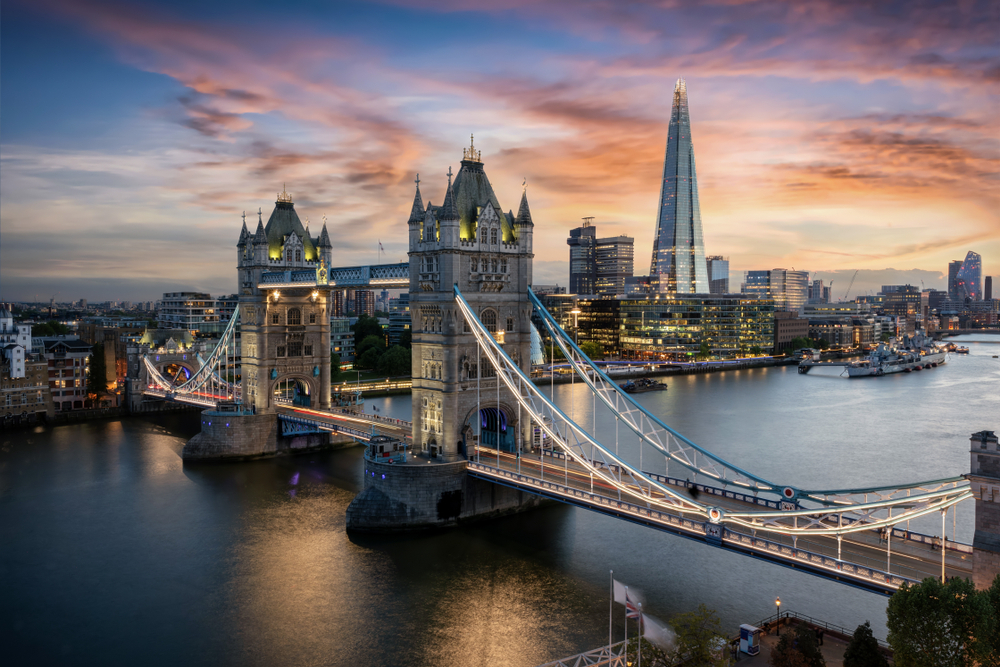 Study in UK
The United Kingdom of Great Britain, is one of the world's most popular study destinations in the world. Around 460,000 international students come to the UK every year to study. In fact, the new immigration rules introduced are going to benefit those international students who are planning to pursue their higher studies or study visa UK starting from 2020-21.
Wide range of courses available in 25+ subject areas

Shorter course duration compared to other popular countries e.g. Master degree is of only 1 year in UK compared to other countries

Two years of post-study visa to search for employment

28 out of top 200 Universities in the QS World University Rankings are from UK

Part-time work for up to 20 hours per week while pursuing a full-time degree-level
Why Study in UK?
The fact that there are around 162 institutions of higher education in the UK, as well as various degree programmes, make Britain a popular destination for study visa UK for international students. The education system varies depending on where in the UK you choose to study, with some subtle differences.
In order to clear your confusion about studies in the UK, Daffodils can help you out. With regard to your preference, goals, restrictions, and choices, we enable you to make a wise decision in all possibilities. In fact, we make your process of studying in the UK hassle-free.
How to study in UK from India?
The United Kingdom needs no introduction as it is the oyster to fulfill your dreams and achieve goals.
When you have planned to study in UK, it's obvious that you want to study and settle with good colleges in UK and get the most reputed degree. As India's premier overseas education consultant, Daffodils aims to guide you to make your dream a reality.
Requirements
An unconditional offer letter from a licensed sponsor

Evidence of funds to support yourself and pay for your course

A valid passport

Confirmation of visa fees payment

Payment slips

Certificate of English proficiency (IELTS)

Health Report

Passport-size photographs

Proof of age
Courses and Colleges
Work After Study
Almost every International Student wants to do a part-time job while studying. Due to day to day expenses, it has become necessary for students to work along with their studies. Most international students wish to work in the UK after study and Daffodils helps students pursue career and job opportunities outside their home country after graduation.
Students Life - Experience
The UK has consistently shown to be the best destination for students in India. The excellent educational infrastructure, top-notch distinguished teaching methodology, quality research, rich heritage and diverse culture of universities in UK make it an amazing place to study.
The United Kingdom has a creative heritage, which includes Shakespearean opera and modern dance.

With special interests ranging from food and drink to art and music, the UK is well known for its celebrations as it is for its history. Locate a useful British calendar

UK offers various modes of transportation to the student community. Usually students get by walking or cycling, using public transport and taxis.

UK is an incredible mix of culture whether you go to a club, cafeterias, pubs, concert halls, music festivals or gigs.

UK is considered to be one of the best and safest places to obtain healthcare, so students don't need to worry about their personal safety while studying.
UK offers some of the best and different cuisines across the world. You may find restaurants and cafes offering menus with ethnic influences.

As a multi-faith society, students of all religions can expect to feel welcome in the UK, along with plenty of places to practise their faith.

The UK climate is characterized by low humidity, warm summers, and mild winters, with sunshine and heat waves, rain and snowfall. It is often cold and wet, so pack lots of warm clothes and a raincoat.

Part-time jobs are a great way to earn an income and bring down the financial burden of studying in universities in UK.