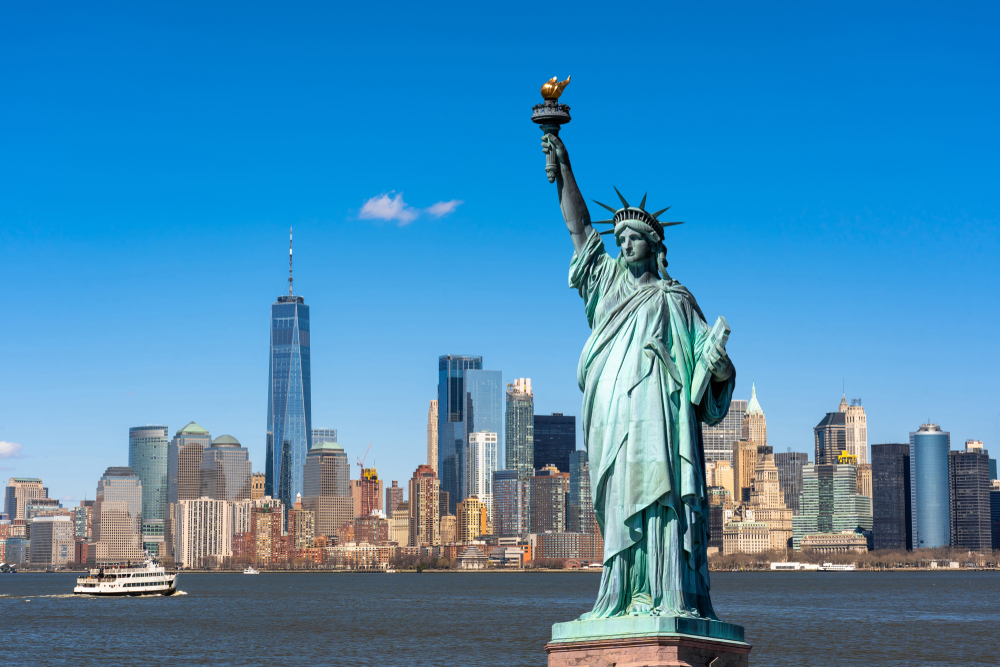 Study in USA - The Land Of Academic Opportunities
The United States (USA) is the leading education hub in the world for international students. Colleges and universities in USA are well known for their academic excellence, geography, and climatic diversity. As the USA is home to 1 million international students, they encourage international students to live, work and settle with a study visa USA in the American way of life.
Study at Best Universities in USA

Work while you study

Be a Global Citizen

Participate in Groundbreaking Research

Be a part of Global Network

Jack of all trades
Why Study in USA?
The United States is the best and safest place for international students, especially for Indians as they do not have to face racism. Regardless of what you choose to study abroad, the United States is considered the best place to study.
The country offers exponential knowledge, better career options, and valuable job experience than other countries. In fact, Daffodils have helped enroll thousands of students in almost every course and program of colleges in USA .
How to study in the USA from India?
The United States of America needs no introduction as it is the oyster to fulfill your dreams and achieve a study visa in USA.
When you have planned to study in USA, it's obvious that you want to study and settle with good colleges in USA and get the most reputed degree. As India's premier overseas education consultant, Daffodils aims to guide you make your dream a reality.
Requirements
Mandatory English language skills proof by appearing in tests like IELTS, TOEFL, PTE or KITE

Personal Statement

Passport copy

Curriculum vitae

Good score in important tests like GRE, GMAT, SAT etc.

Recommendation letter from faculty member from previous college/school

SOP or an essay that stands out from the is also essential.

If you're applying for a graduate level course then your age proof by the time should be completed at 16 years in education. And if you're applying for an undergraduate course, you should attain a 10+2 certificate.

Evidence of finance can to fulfil you college/university costs

Work experience letter if required
Courses and Colleges
Work After Study
Post study work is of main interest for international students who wish to pursue their study in USA. Most international students wish to work in the USA after study and Daffodils helps students pursue career, job opportunities and attain study visa USA outside their home country after graduation.
Students Life - Experience the American Way Of Life
Moving from India to the USA is quite a challenge, especially if you're traveling for the first time. Life in the USA can be quite a cultural difference at first, but it may teach you some cross cultural insights. The location of the university will influence the type of atmosphere it has. But, you can still draw comfort from similar locations, or seek out new experiences.
No matter what level of education you are planning on completing in the USA, the initial overwhelming feeling may be the same.

The culture in America is very diverse, and you may run into more non-Americans than Americans.

Through the unique curriculum, the education system not only emphasizes majors but also on 'liberal arts' contributing to more creative, thoughtful, and problem solving ability.

United States being the favorite destination for the students has a variety in every feature such as age, culture, origin, and religion.

One way to learn more about the culture is to take part in the holiday traditions
Living in the USA can be expensive, but it's important to learn how to be self-sufficient and economical at the same time.

Safety in any country cannot be guaranteed, but it is wise to stick to your common sense, and stay away from dark alleys.

Campuses in the United States are highly sociable, have facilities for sports and entertainment, but clubs and societies will also organize a range of other activities.