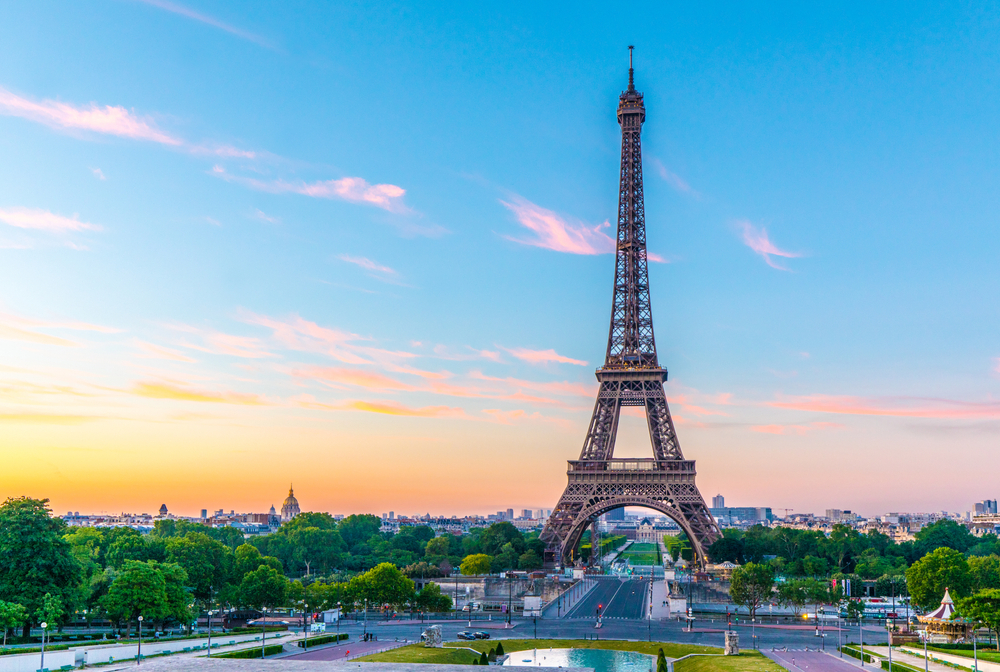 Study in France
France is a popular overseas education for Indians with over 4000 Indian students opting to study in France. Over the past decade, university in France have emerged as one of the top study abroad destinations for international students in Europe. In fact, France has consistently ranked as one of the world's top five countries that offers quality education and enticing lifestyle. Students who study in university in France have the opportunity to complete their degree amidst a significant picturesque and oldest historic center of learning.
Attractive Tuition Fee in France

High-quality education adapted to students needs

Excellent research and development opportunities

France is home to leading international corporations

France has world-class economic power

France is an appealing destination for international students worldwide

9 out of 10 student prefer France as their study destination
Why Study in France?
Simply put, French education system is one of the best in the world that is easily accessible for international students. With low tuition fees, pursuing studies in the university in France is highly economical for all international students.
As universities in France are renowned each year in the top rankings, their institutions offer an excellent education that easily competes with other countries. In fact, France is a good choice for students who want to pursue their studies in business related subjects as it's one of the biggest hubs for business and management education with worldwide recognition.
For its rich culture and values, France is not only an educational hub for international students but also a rich cultural destination.
How to Study in France from India?
International students always have this question in mind and the best thing to do is apply to a France University. The French higher education system, long recognized for its quality, is among the top three most popular destinations in the world among international students. Once admission is received, you are now eligible to apply for a study permit for France.
Requirements
Certain documents are mandatory for the application process. Below is a list of documents required to study in France. From getting your study permit to permanent residency, we'll be there every step of the way. With our help, you can transform a Canadian education into Canadian permanent residence.
Attested copies of mark sheets of Standard X, XII, and the Bachelor's degree (if applicable)

At least, two Academic reference letters from professors who have taught you most recently

If you have work experience then two letters of recommendation (LOR) from the employer/manager who knows you well and can comment on your professional abilities

Statement of Purpose (SOP)

Resume/CV

Photocopied score reports of language tests and GRE/GMAT (if applicable)

Evidence of English language proficiency like TOEFL, IELTS etc.

Academic references

Portfolio (in case of students applying for art and design courses or architecture programmes)

Others (Certificates / achievements at the state and national level and extracurricular activities)

Proof of funds

Health insurance

A copy of your passport

Couple of passport size photographs; scanned
Courses and Colleges
If you're looking for a state that is assorted and has fantastic scholastic notoriety, France is the land for you. Colleges in France are a standout amongst the various prominent examination goals, making it perfect for universal studies. Colleges in France are serious about their educational standards and you can count on us to help you achieve your education goals in a way that's accessible and convenient.
Work After Study
A work permit in France after masters is a great option for students who wish to stay in the country for a long time after they complete their studies in colleges in France. This gives them extra time to find a job and gain permanent residence, pay off student loan debts or enhance their resumes by getting work experience in international companies. post-study work permit.
Student Life
The standard of living in France is remarkably high, and one thing is certain: Studying in France is going to be a great, life-changing experience for you.
France caters to every taste - and that does not only mean wine and cheese enthusiasts. Whether you prefer a bustling urban environment, quiet mountains, or the relaxed atmosphere on the Mediterranean shore, you will find a fitting destination for yourself.
Lifestyle in France for international students makes life more enjoyable as a robust discount program and special facilities allows students to meet basic needs and enjoy life in France.

The students' accommodation is being assisted by "Oliasi" every step of the way in France.

Social Security provides social protection to foreign students when you study in France. They may take out complementary health insurance to increase the number of their healthcare expenses that are reimbursed.

France is the world's leading tourism destination and enjoys an exceptionally rich and diverse cultural heritage.

France is a good value study abroad destination, with low tuition fees and excellent quality food and drink at affordable prices.
The French have a strong appreciation of culture, and so EU students can get in free to most museums across the country when you show a valid student ID.

Most establishments offer French language courses as an unknown dialect, either at your school or as an accomplice.

Traveling in France is easy to go anywhere as there are multiple options for the public.

International students can open an account of a non-resident financial institution (in Euros or other currency) or a resident account (in Euros or some other currency) if they live for more than 3 months.

France is a safe & secure Country to live in for International students.