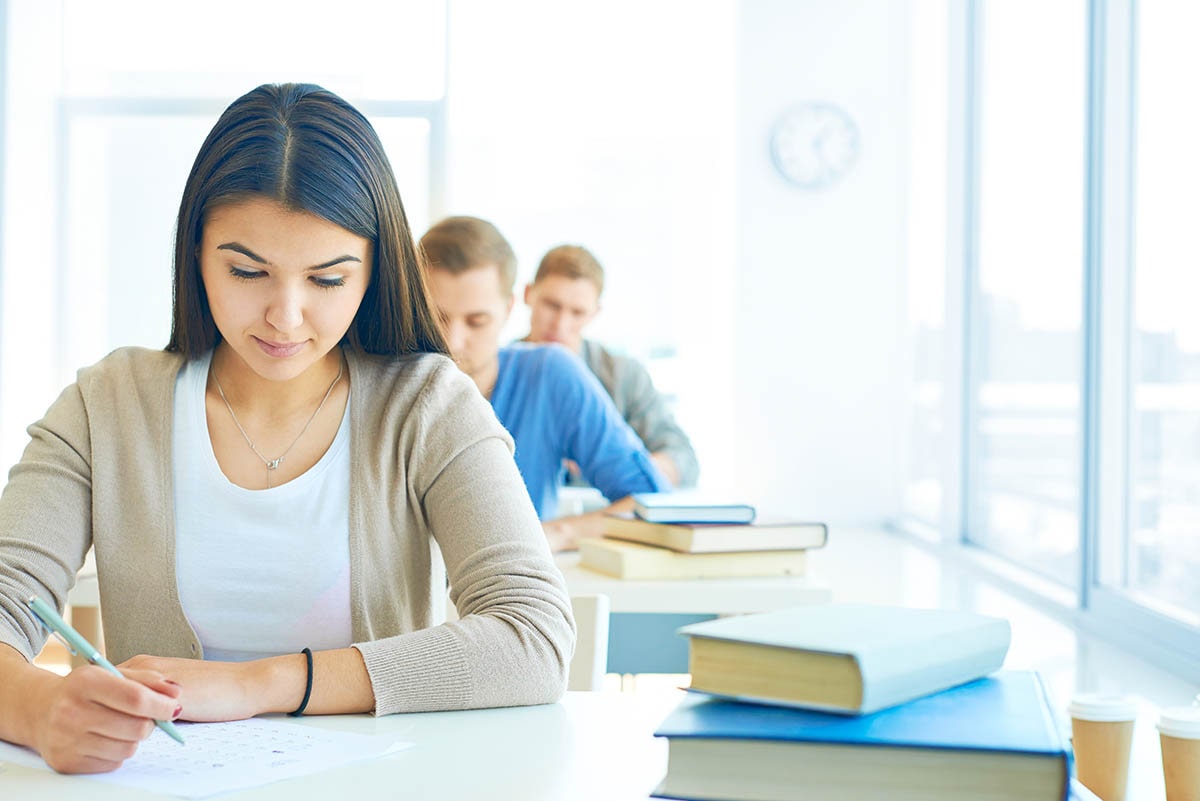 WHAT IS SAT?
The SAT is a standardized test taken by universities and colleges in the United States for admissions. The purpose of SAT preparation is to measure a student's capabilities and skills to make admission decisions. It evaluates skills in three core areas; critical reading, writing, and Maths. It also includes an optional essay that is required or recommended by some colleges in the U.S.
Why Take The SAT?
Those students who are looking to enroll in the undergraduate programs in the United States appear for the SAT exam. Most of the US colleges require SAT to provide students admission for their undergraduate courses. Moreover, several colleges offer SAT scholarships based on results. Following is the list of reasons, which explain SAT exam significance:
Improves student's numerical reasoning knowledge.

Improves English writing, reading, and speaking skills.

SATs' good results open doors for scholarship/ endowment.

SAT fees are affordable as compared to other exams.

SAT preparation allows students with basic knowledge in Maths and English.
SAT improves general knowledge. It also helps to learn & improve history and social science subjects.

SAT score never expires.

SAT score helps to get admissions in the top colleges or universities in the U.S.

SAT preparation helps to build potential for advanced placement courses.

SAT good score helps to balance lower GPA as well.
What Is The SAT Exam Like?
The SAT exam is composed of three categories. It includes Math, Evidence-based Reading, and Writing. It also includes an optional essay, which is of 50-minutes time. The total time of SAT is 3 hours and 50 minutes. The SAT cost is $46 and if you are taking an essay exam, the cost is $60.
Daffodils offers the most rigorous SAT coaching for its students. Each of the four sections namely Maths , Reading ,Writing and Language and Essay Writing is given special attention separately by our highly qualified and experienced staff members, making us the best SAT Coaching Institute in India.
Modules In SAT
The SAT consists of four categories; Maths, critical reading, writing, and an equating or variable section. The Math section covers algebra, data analysis, advanced maths, and other topics. In English, it covers grammar, vocabulary, and more. The essay part is optional and reported separately from the overall score of the exam.
How Is The SAT Scored
Each section of the SAT exam is scored on a 200 to 800 point scale. The total number is the sum of marks obtained in each section. The possible highest SAT score is 1600 and the average is 1608. For essays, the score is received separately from the rest of the exam.