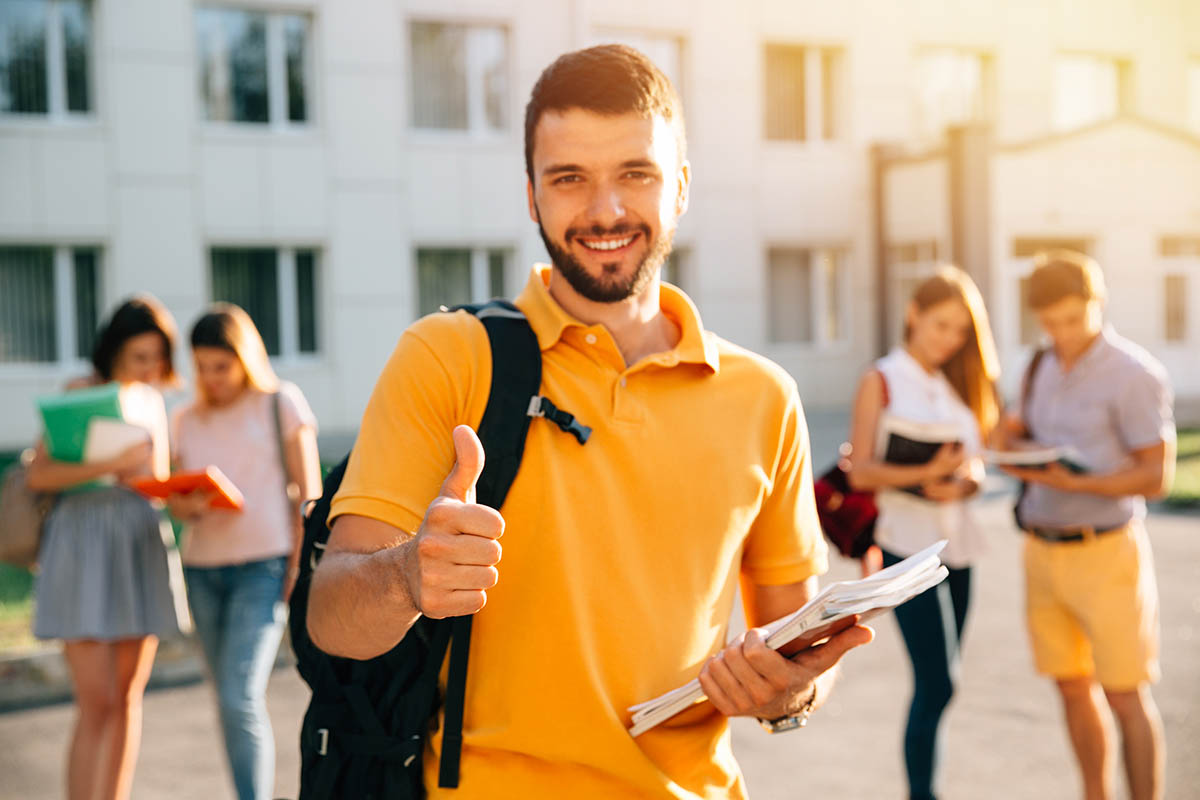 What Is a Student Visa?
Students who want to pursue their career and settle abroad, need to obtain a student visa as it's essential in the application process. Without proper application and student visa, you can not enter in any country. Knowing how much of an importance a student visa holds, Daffodils study abroad serves the aspiring candidates by assisting students who dream to study and settle abroad with a student visa whether it's a Canadian student visa or German student visa.
Applying for a Candian student visa or German student visa is one of the most critical aspects in overseas studies. In fact, Daffodils has a prestigious name in offering and facilitating students with their desired field abroad through committed services. With countless options, we offer students the choice of university and colleges abroad.
Understanding Student Visas
If you are planning to pursue your studies abroad and apply for Canadian student visa or German student visa, then my friend you're in good company. Over 1490+ students have applied for visas with us.
Complete guidance on Canadian student visa and German Student Visa Processes

Visa Application and Supporting Document Checking

Visa Interview Training and Mock Interview Practice
There's no limit to the amount of Canadian student visas granted to eligible students, but with Daffodils you don't have to worry about the competition and the process. In fact, the process with our experts has been simplified and actually helps determine the visa you require.
When should I apply for a student visa?
Studying abroad requires proper planning to say the least. Students are always advised to plan their admission/ application process well ahead of time keeping in mind the deadlines of universities and working backwards. Students are required to appear for English eligibility tests as per the university policy and also have required documents in place for the smooth processing of their application. Hence, students are always advised to apply 3-4 months in advance to avoid any last-minute rush. Candidates seeking financial aid, scholarships and education loans should add another couple of extra months to the process as these applications take more time.
In fact, as soon as you get the acceptance letter from the university, proceed to the most important step i.e apply for the student visa, which is often also referred to as study permit.
What are the types of student visas?
F1 Visa for Academic Studies:
The F1 visa are types of visas issued to students who want to attend their academic program or English language program. In fact F1 visas are one of the most common for visas.
J1 Visa for Practical Training:
These types of visas are issued to students who wish to pursue their practical training in a country apart from their home country.
M1 Visa Non-Academic/Vocational Studies:
These types of visas are issued to students who are willing to pursue non-academic or vocational school. In fact, M1 visa holders are not permitted to work during the course of their studies.
Documents Required for Student Visa Application
Filled-in student permit application form
The original letter of acceptance from the university
A valid passport/travel document, which also allows you to return to your home country.
Two recent passport-size photographs, with specifications of name and date of birth on the back
Proof of financial support during your study programme for living in the country.
A letter of intent
Proof that you paid the study permit fee
What is the process for applying for a student visa?
Step 1: The first step is to enroll for the course you wish to pursue. However, to do this there are two methods required to be followed.
A. You can directly download the application form from the education provider's website. However, if you're applying to courses for more than one institution, you will need to submit a separate application for the same.
B. Through the help of an education agent. You might need to prepare supporting documents to send with your application which includes certificates of previous studies including your qualification, evidence of English language proficiency, work experience certificate if you're seeking course credits.
Step 2: Receive the letter of acceptance or offer: If your application is successful, you will receive a 'Letter of Offer'. To confirm your offer you must respond to this letter by signing and sending an acceptance of offer back to the institution.
Step 3: Confirmation of enrolment: After you have accepted your Offer and paid your deposit you will receive an 'Electronic Confirmation of Enrolment' (eCoE) by email.
Requirements of Visa Extension
A visa is issued for a specific time period. If your study permit expires before completion of your studies (program) then you need to apply for renewal of study permit. Ideally, you should apply at least 30 days before your current permit expires. Candidates can submit their application through mail or online.