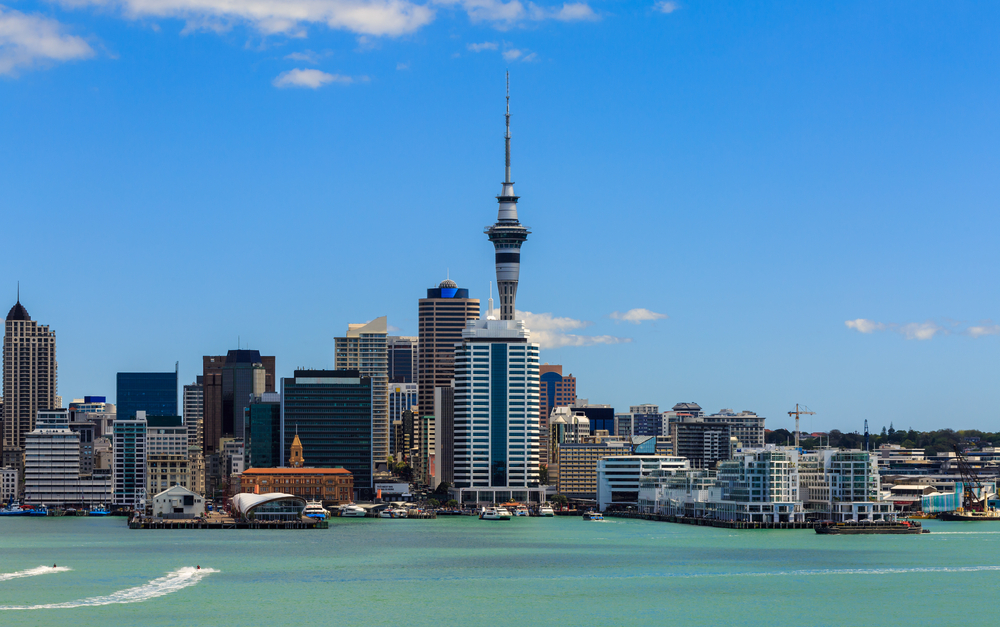 Study in New Zealand - Discover The New
World-famous for its friendly environment, and spectacular landscape of New Zealand is an unbeatable place to live and study. In fact, ranked second in the Global Peace Index 2018, New Zealand is undoubtedly one the best and safest places to study and apply for a working visa in New Zealand . With the right mix of opportunities, culture, economy and fabulous climate for Indian and international students, New Zealand has universities that are globally ranked with a responsive education system.
International recognized universities

Tuition fee and expenses

Quality learning

Minimal requirements

Safe and stable society

Beautiful country

Study and work
Why Study In New Zealand?
As New Zealand is an elegant country beyond picturesque landscapes, it's one of the most preferred choices among Indian students wanting to study overseas. With an excellent education system for international students, ample research opportunities and high-standard of life, New Zealand seems to be one of the best options for overseas education. In fact, while studying here one can attain a great support system and friendly environment for international students.
New Zealand located in the Pacific Ocean is accommodated by two islands that offer a rich blend of diverse culture which includes European descent, Asian, and Pacific population.
How to Study in New Zealand from India?
International students always have this question in mind and the best thing to do is choose your preferred course and university. Simultaneously you can also opt for a course that matches your academic qualification and budget. Just keep in mind to carefully read the application requirements and work on the mandatory exam by the institution.
Requirements
All Educational Documents (10TH, 12TH, BACHELOR DEGREE).

IELTS with Minimum Overall Band Score 5.5 / PTE with Minimum Score in the Range of 43-50.

Valid Passport

Transcripts, diplomas, degrees, or certificates from schools you attended

Valid passport – Your passport must be valid for at least three months beyond your period of stay in New Zealand

Completed Student Visa Application Form

Application fee payment receipt

An offer of a place – You need to have an offer of a place from a New Zealand institute/university. The forms are usually issued after the tuition fees have been received

Letter from your current institution confirming status as a study abroad student

Health insurance receipt

You may be required to show Health and Character certificates, to prove that your intention of staying in New Zealand is genuine

Two passport-sized photographs
Courses and Colleges
If you're looking for a state that is assorted and has fantastic scholastic notoriety, New Zealand is the land for you. College New Zealand are a standout amongst the various prominent examination goals, making it perfect for universal studies. College New Zealand are serious about their educational standards and you can count on us to help you achieve your education goals in a way that's accessible and convenient.
Work After Study
Indian students pursuing studies abroad often wish to gain work experience in New Zealand after completing their education. New Zealand allows international students to obtain a working visa in New Zealand for 1, 2 or even 3 years provided they fulfill the terms laid by immigration authorities of New Zealand.
In fact, working visa in New Zealand enables international students to work for any employer in any job. Also, the partner of the work-visa holder can apply for a work permit and his/her children can avail education free of cost as the domestic students.
Students Life
Studying in New Zealand is always a promising prospect. A world-class university, an excellent standard of living, and a growing job market - these are some of the attractions for Indian students to New Zealand. As student visas are given a boost in India, the number of students studying abroad is on the rise
New Zealand's relaxed pace of life gives you the time to enjoy everything our vibrant modern cities have to offer. Enjoy live music, theatre, film, dance, free festivals or international sports fixtures, or hang out with your new friends at a cafe, restaurant or bar.

Most of our cities and towns are relatively small and uncrowded, making your daily commute easier and faster than back home. Wherever you live, you won't be far from beaches, parks, walking trails and cycle tracks.

New Zealand offers a very supportive environment for students. Numbers in your class or course will probably be smaller than you're used to. So you can expect to receive more attention from your teachers than you might in other parts of the world.
New Zealand is a young country where independence, initiative and resourcefulness are more highly regarded than status or rules

Studying in New Zealand will open your eyes and expand your horizons. Wherever you choose to study, you'll never be far from a beach, some native bush or some wide open spaces.

The easy-going ways, uncrowded communities, relatively low crime rates and compact workplaces all mean life's generally less stressed here.

In New Zealand, everyone is entitled to government-subsidized healthcare regardless of their residency status