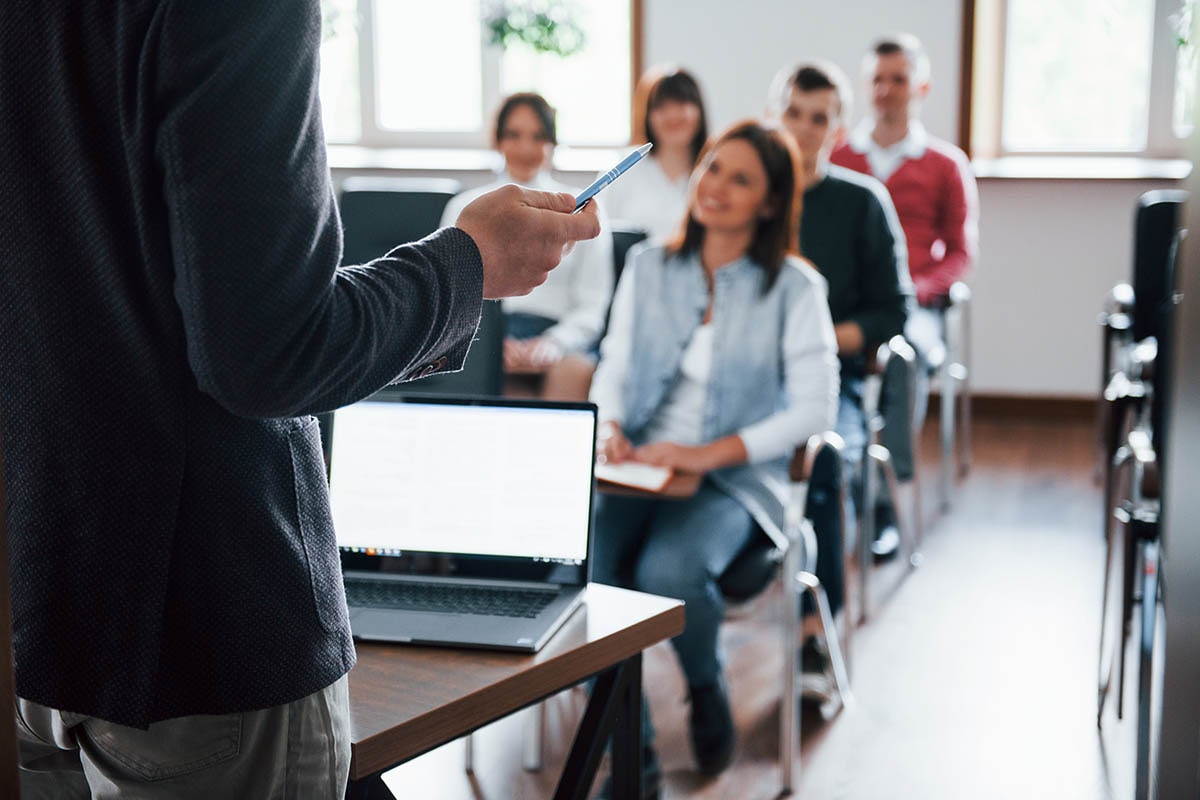 What is GMAT?
The Graduate Management Admission Test, or GMAT, is an important part of the business school application process. GMAT is a multiple choice, computer based exam that is often required for admission to graduate from business programs (MBA) globally.
What is on the GMAT?
So if you're just beginning your GMAT preparation, you're probably wondering: what are the major GMAT subjects? What skills does the GMAT test, and what's the basic format of the exam? What kinds of questions will I see? What topics should I be studying, and do I have to memorize anything? In short: what is on the GMAT? The GMAT consists of four sections: an Analytical Writing Assessment section, an Integrated Reasoning section, a Quantitative Section and a Verbal Section.
The GMAT polishes your communications skills.

GMAT prepares you to work with both details and patterns

GMAT trains you to ask the right questions.

GMAT prepares you for high-stakes experiences.

GMAT leads you to the bright career opportunities in this competitive world.
There is no specified age limit for taking GMAT, so you can take this test even after years of your work experience.

There are more than 530 GMAT test centres worldwide. So it is accessible to people all over the world.

GMAT gives you a better chance to target the best of B-Schools in town and even abroad.
What are the GMAT sections?
How is the GMAT scored?
A GMAT score is made up of several different numbers, each of which covers a part of your performance on the GMAT. The most familiar number is the Overall, or composite, GMAT score. This number ranges from 200 to 800 in 10-point increments and is determined by a combination of your scores on the Quantitative and Verbal sections of the test. Business schools tend to focus on your Overall GMAT score.
Analytical Writing Assessment (on a scale of 0 to 6)

Integrated Reasoning (on a scale of 1 to 8)

Verbal (on a scale of 0 to 60)

Quant (on a scale of 0 to 60)

Total score – Verbal and Quant together (on a scale of 200 to 800)
What is a good GMAT Score?
GMAT test-takers can expect to receive a score that ranges from a minimum of 200 to a maximum of 800, which is a perfect score. Admissions experts urge MBA hopefuls to set their target GMAT score based upon the average score accepted by their programs of interest.
Why take the GMAT exam?
If you are serious about business school, take the GMAT exam. Taking the GMAT exam is a prerequisite for admissions to practically all MBA programs. Scoring high on this standardized test promises benefits before and after graduating from a business school.
What is the Eligibility criteria for the GMAT exam?
Age: You must be at least 18 years old. While there is no upper age limit to take the GMAT exam.

Educational Qualifications: You must have an Undergraduate degree in any discipline from a recognized board or university.

Nationality: As far as your nationality is concerned, there are no restrictions and hassles. You can be from any part of the world to be able to take this test

Number of Attempts: You can take the GMAT exam as many times as you want. However, you can take the test once every 16 days and no more than five times in 12 months.
How to register for GMAT?
The GMAT exam is given year-round in most locations around the world. The easiest way to register for the GMAT is online at the official GMAT website. You will be given a list of dates, times, and testing centers that are located near you.
When is the GMAT result available?
Your official GMAT score report will be available within 20 days of taking your exam. Once your scores are available, you will receive an email from Pearson VUE with a unique link to view your scores. You can also view, download, and print your scores by visiting MBA.com.
Validity of GMAT Score
Your GMAT scores are valid for five years. In order to apply for a course in business and management, you need to submit your five or less than five years old GMAT scores to your chosen business school.
GMAT Preparation Tips
Whether you are just exploring the SAT test, looking for specific guidance on specific SAT sections including maths, reading, writing & language tests or need details about Daffodils SAT coaching, you have come to the right place.
Daffodils can help. We have convenient and personalized GMAT coaching online options that fit any learning style and schedule. At Daffodils, we don't settle for anything less than the best. Neither should you when it comes to your GMAT preparation online coaching!