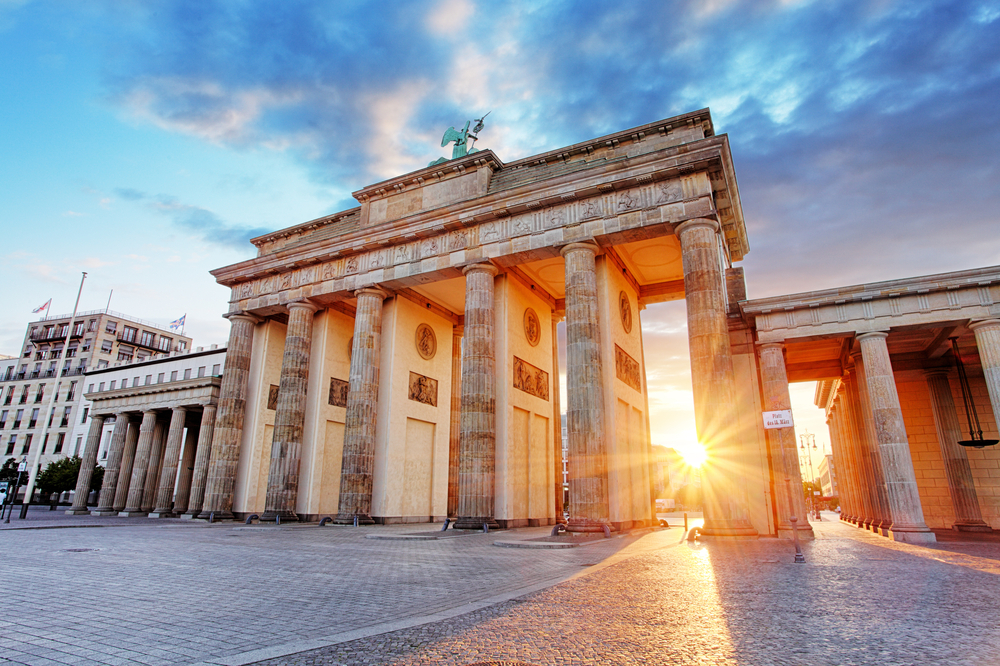 Study in Germany- World-class education in the heart of Western Europe
Germany is known for some of the greatest minds in history, offering excellent education, career advancement, and unlimited opportunity for travel and culture. With 300 public universities, Germany has become a magnet for some of the best high-quality education for international students. In fact, the German government believes that education is not a commercial product. Therefore, a lot of public institutions offer excellent education at modest rates.
World-class higher education

German Universities are tuition-free

Wide range of courses

Achieve German language proficiency

Strong and stable economy

Travel Europe only on student visa

Affordable cost of living

Endless work and future prospects

Safe and beautiful country
Why Study in Germany?
With innumerable world-class universities, and excellent and vibrant nightlife, there's no doubt why people prefer to opt study visa in Germany. In fact, Germany is one of the few countries in the world where university education is accessible to the young, while international students can take advantage of the lowest tuition fee while applying for courses in Germany.
Courses in Germany go above and beyond the conventional options like Aerial Archaeology which studies Earth's history. Another similar approach is bionics, which utilizes biotechnology, engineering, and biology to embrace nature.
For those who want to study abroad and obtain their study visa in Germany at an elite university in one of the world's most developed nations, studying in Germany can be an attractive option.
How to Study in Germany from India?
If you're an Indian student aspiring to pursue your higher education in Germany, then Daffodils can provide you an edge to your academic career. As most of the colleges in Germany are state-funded, making tuition fee almost negligible in the country for Indians which acts as a major benefit. In addition, Germany also offers scholarships to merit students. You might be one of them as 4000 Indian students are already studying in Germany comfortably.
Requirements
Certain documents are mandatory for the application process. Below is a list of documents required to study in Germany. From getting your study visa in Germany to permanent residency, we'll be there every step of the way. With our help, you can transform a German education into permanent residence.
Letter of motivation

Letter of recommendation

Transcripts

Documents showing your work experience or internships

IELTS

Proof of German Language Certificate

Proof of English Language Proficiency

Extra Curricular certificate

Original Education Certificate

10th and 12th Mark sheets

GRE (optional)

Motivational Letter

Proof of financial resource
Courses and Colleges
Germany has always been an elite study destination for international students. German language coupled with job and growth opportunities has helped excel international students in higher education. In fact, colleges in Germany are considered to be one of the most affordable and economical study destinations to pursue higher education. And we help you achieve your education in an accessible and convenient way.
Work After Study
Students have a goal in mind, but frequently get confused once they find how difficult the path will be. This is where professionals like Daffodil come in and help you get started on the right path. As Germany is home to state-of-art world class universities, chances of getting employment prospects is higher as compared to other countries.
Student Life
Moving from India to Germany is quite a challenge, especially if you're traveling for the first time. Life in Germany can be quite a cultural difference at first, but it may teach you some cross cultural insights. The location of the university will influence the type of atmosphere it has. But, you can still draw comfort from similar locations, or seek out new experiences.
The German high standard of living, the fun social life and the opportunity to be in the heart of Europe attracts an enormous amount of international students.

Germany is home to excellent universities, beautiful natural sights, and great entertainment scenes for international students.

Health insurance is compulsory in Germany, and you will have to have it upon entering the country

Germany is generally a safe country, and while crime in Germany exists, it is rather low-scale.
German summers are hot and the winters are cold and snowy, but rains are unpredictable and common during all seasons.

Germany is a multicultural country where customs and traditions of people of various backgrounds maintain their distinct identity.

Public transport is well established in Germany with the most significant railway network offering fast train connections between big cities.